Please do not delay in becoming a subscriber. Help us to continue to serve our community. 2017 subscriptions begin January 1st or upon receipt of subscription payment, whichever is later. ALL SUBSCRIPTIONS EXPIRE DECEMBER 31st of every year.
Subscription letters are mailed on December 1st and reminders are mailed on February 15th. If you have not received a letter and would like to subscribe or donate, please send your name and address in an email to ambulancebilling@goshenfireco.org or call 610-524-6575.
...
read more
The Goshen Fire Company is looking for many new members to support our mission. We have many different types of membership that we are looking to fill for our community's needs. If you are interested in becoming a member, please call us at 610-430-1554 ext 4 or you can email us at gfc@goshenfireco.org and speak to an officer or you can even stop by to ge... read more
News
May 21st Goshen's Sunday Breakfast Buffet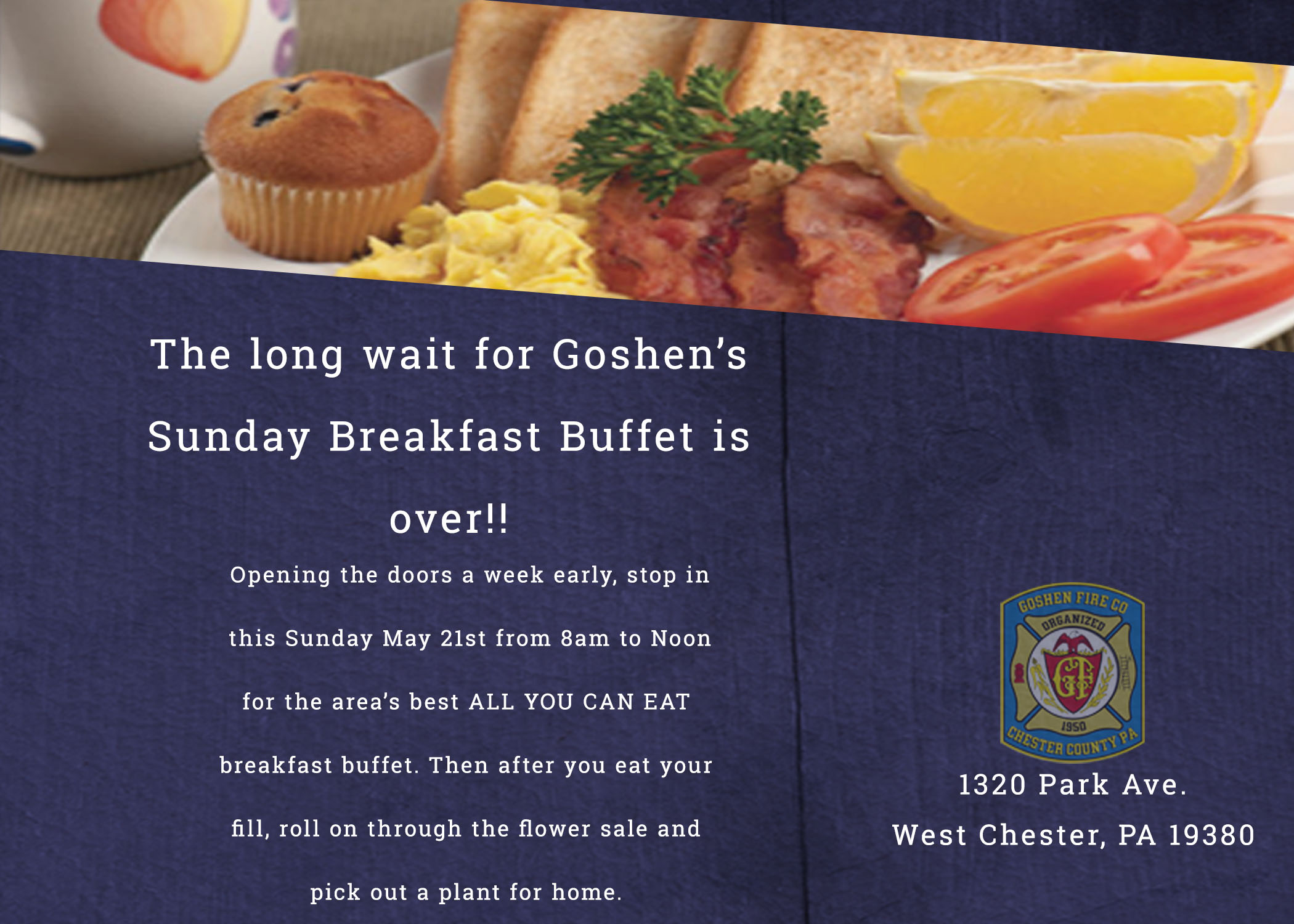 Posted: May 17, 2017
Last Modified: May 17, 2017
The long wait for Goshen's Sunday Breakfast Buffet is over. Opening the doors a week early, stop in this Sunday May 21st from 8 am to Noon for the area's best ALL YOU CAN EAT breakfast buffet. Then after you eat your fill, roll on through the flower sale and pick out a plant for… View Article Read More...