Santa Is Coming!
Posted: December 8, 2015
Post Updated: December 3, 2018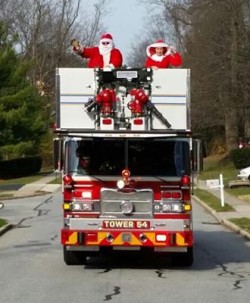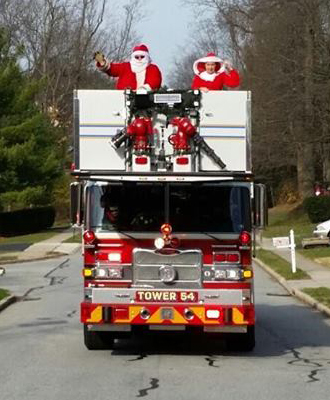 The Goshen Fire Company will be escorting Santa around the neighborhoods in our district over the next few weekends between the hours of 9am and 4pm. Listen for the sirens! We will be updating our location every 15 minutes on the map below, so you know when to expect us.  We plan to visit as much of our district as possible, but we have factors out of our control that may affect our route.

2018 Dates: Dec 8/9, Dec 15/16, and Dec 22/23.



Saturday 12/8/18 = Red
Sunday 12/9/18 = Blue
Saturday 12/15/18 = CANCELLED DUE TO WEATHER
Sunday 12/16/18 = CANCELLED DUE TO WEATHER
Sunday 12/23/18 = Green



Santa Sightings
Refresh page for new sightings. Click on a sleigh to see it's time.