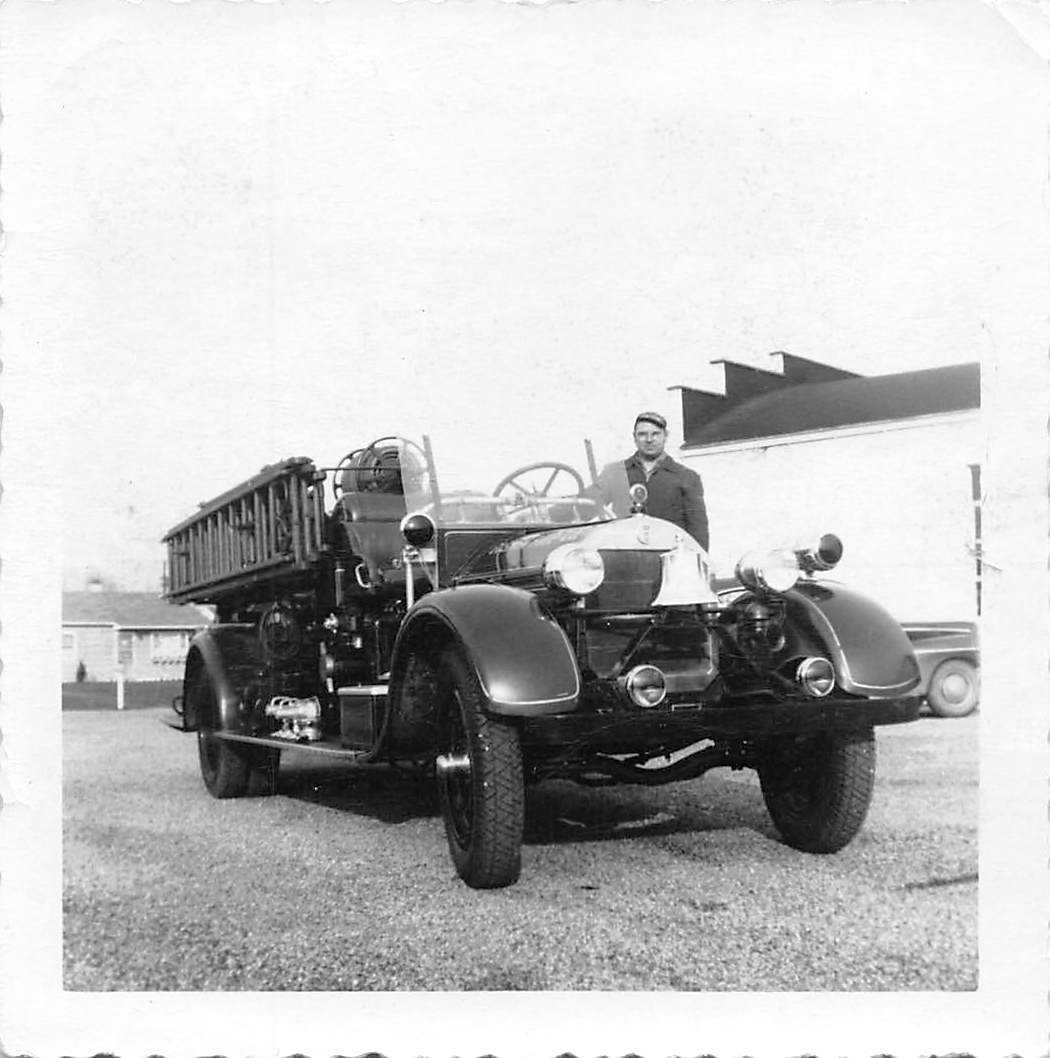 1924 Hale Pumper
Purchased from Paoli
Picture Features Assistant chief Roy Herron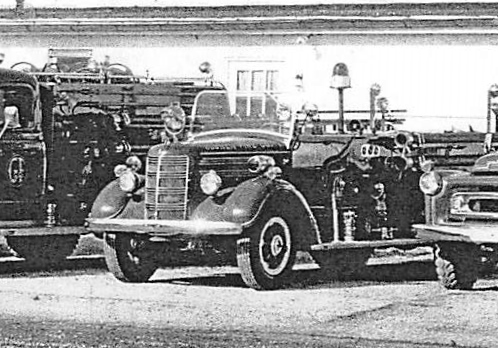 1945 Mack Type 45 Engine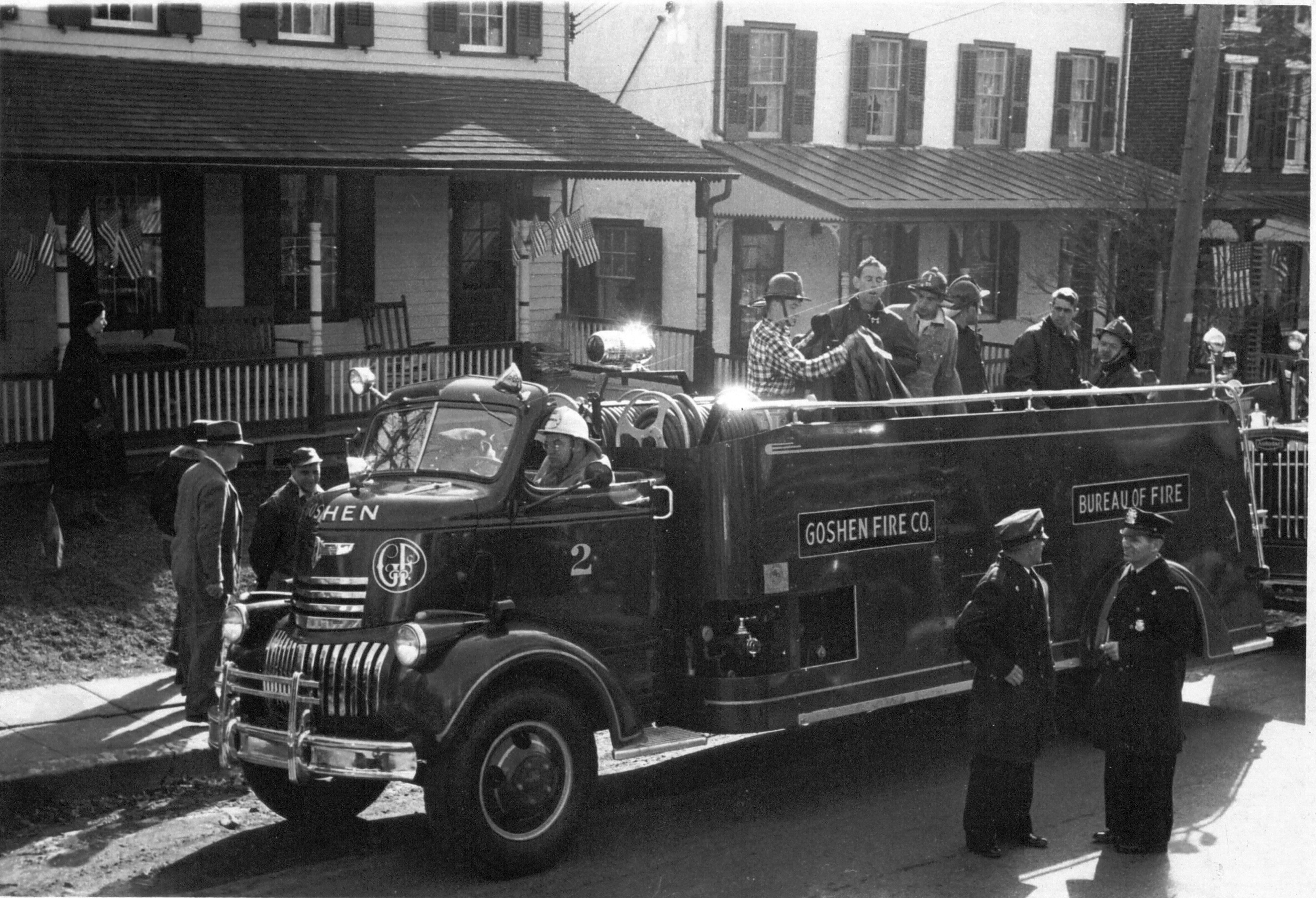 1946 Chevrolet Pumper - Truck 2
Purchased in 1954 by Llanerch Fire Company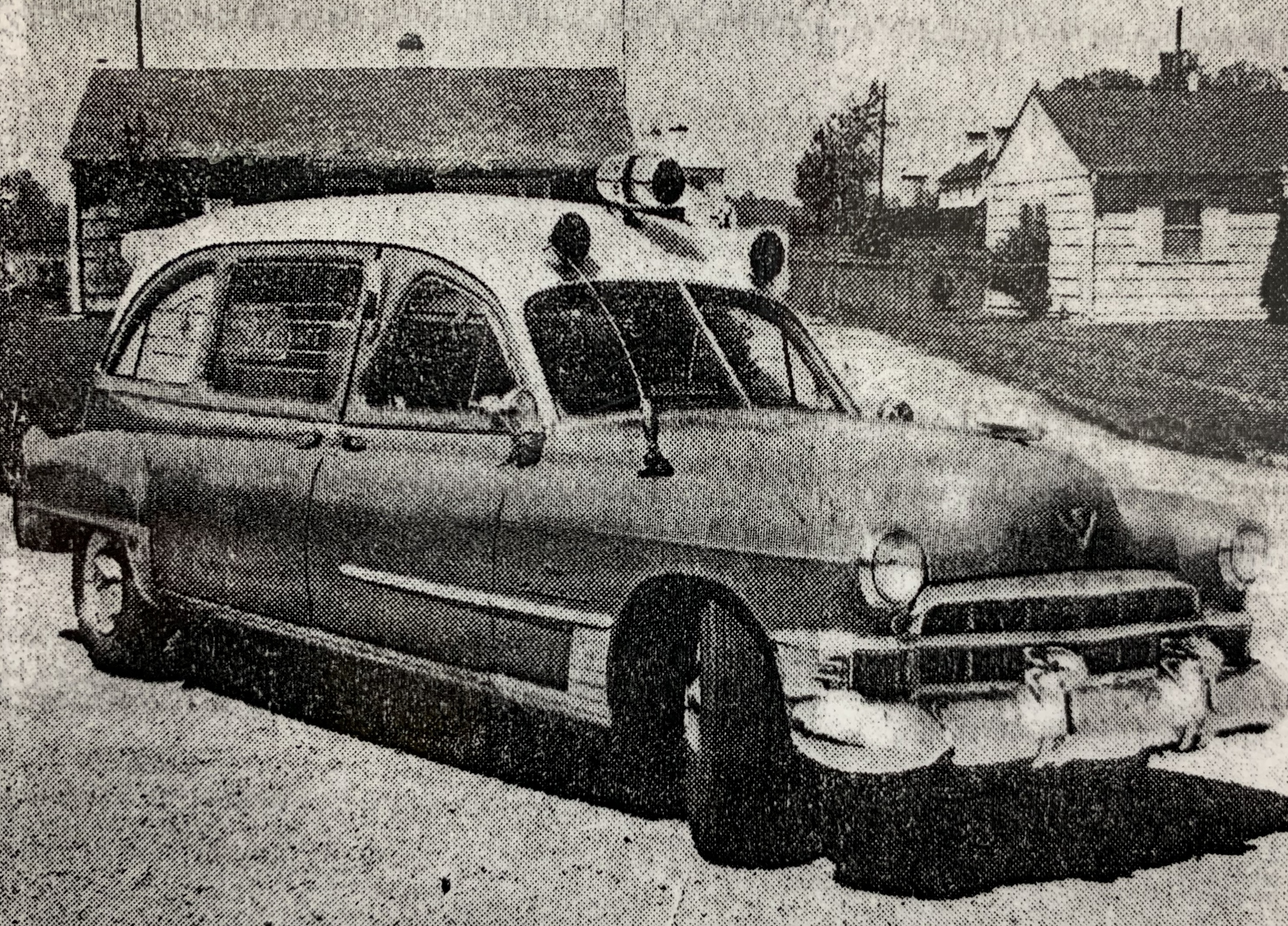 1949 Cadillac Ambulance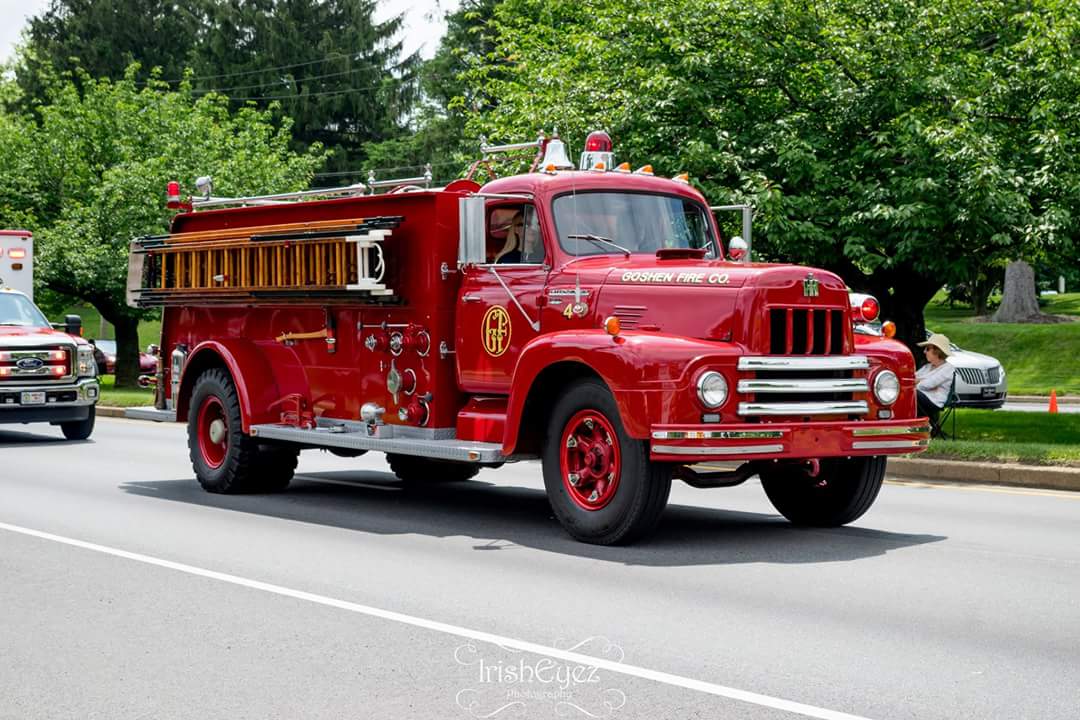 1954 International R190 - Engine 54-4
"The Wiggins"
1954 International R190 series Pumper. Powered by a 138 HP Engine has a 2-speed axle, electric shift Manual Transmission, GVW is 25000lb and has a 193 inch wheelbase. Seats 2 people.
Body built by Robert L. Wiggins at West Chester Pike and Ellis Lane. Pump by Hale Pump Company.
Restored in 1996.
View the unearthing of the wiggins on
youtube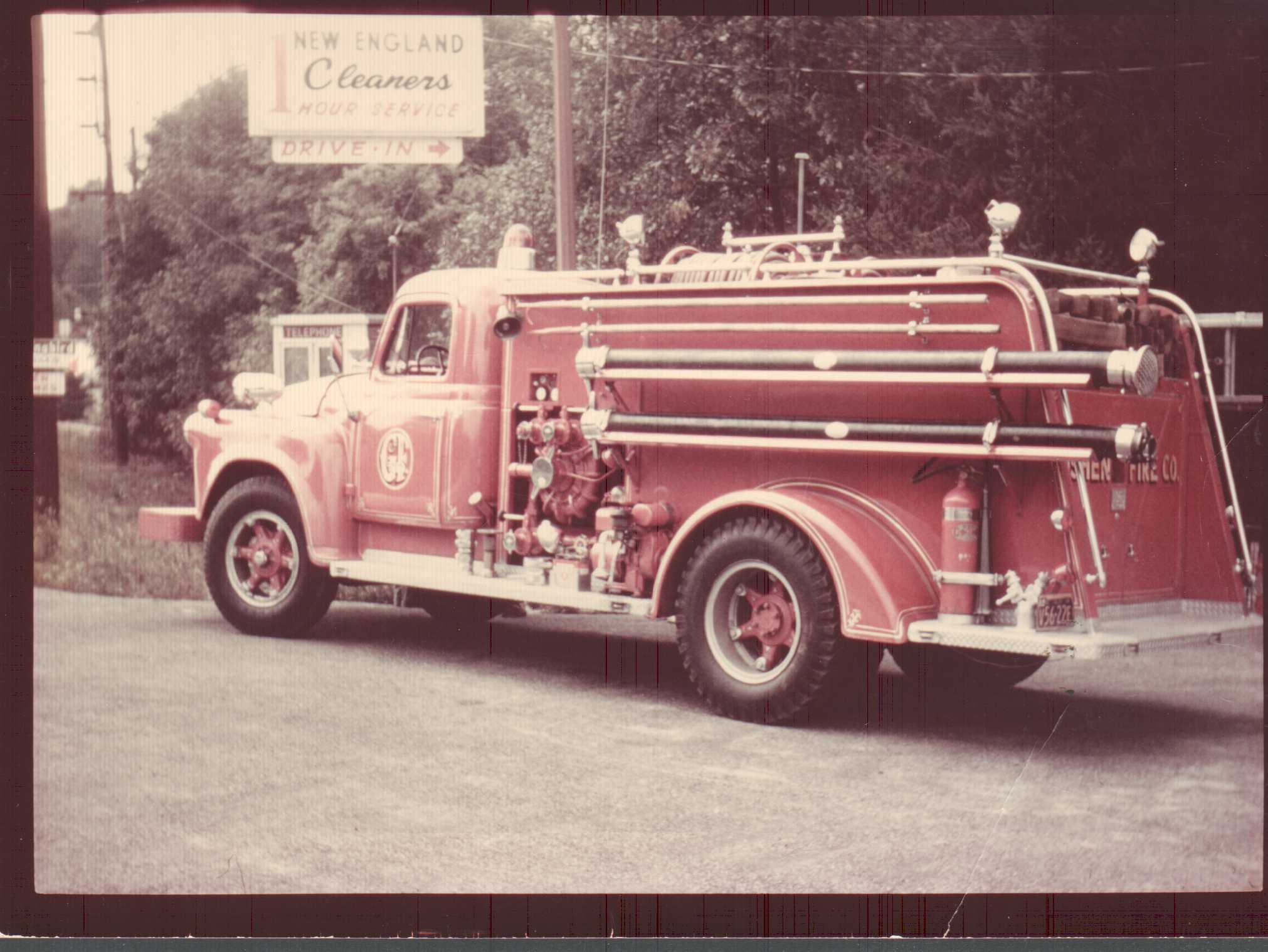 1956 Wiggins International Engine
Engine 54-2
60 GPM Engine
Sold in 1974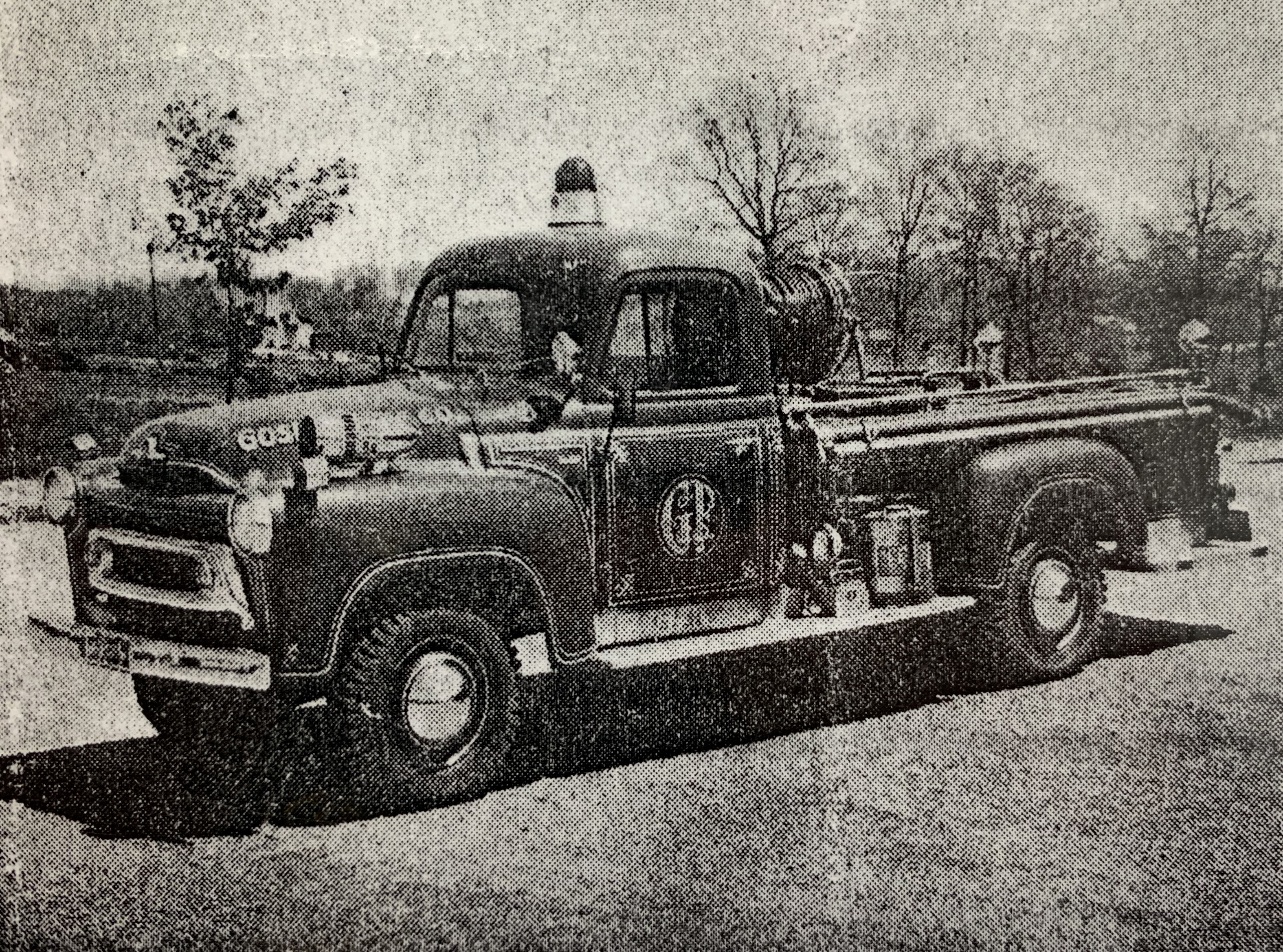 1957 Wiggins International Brush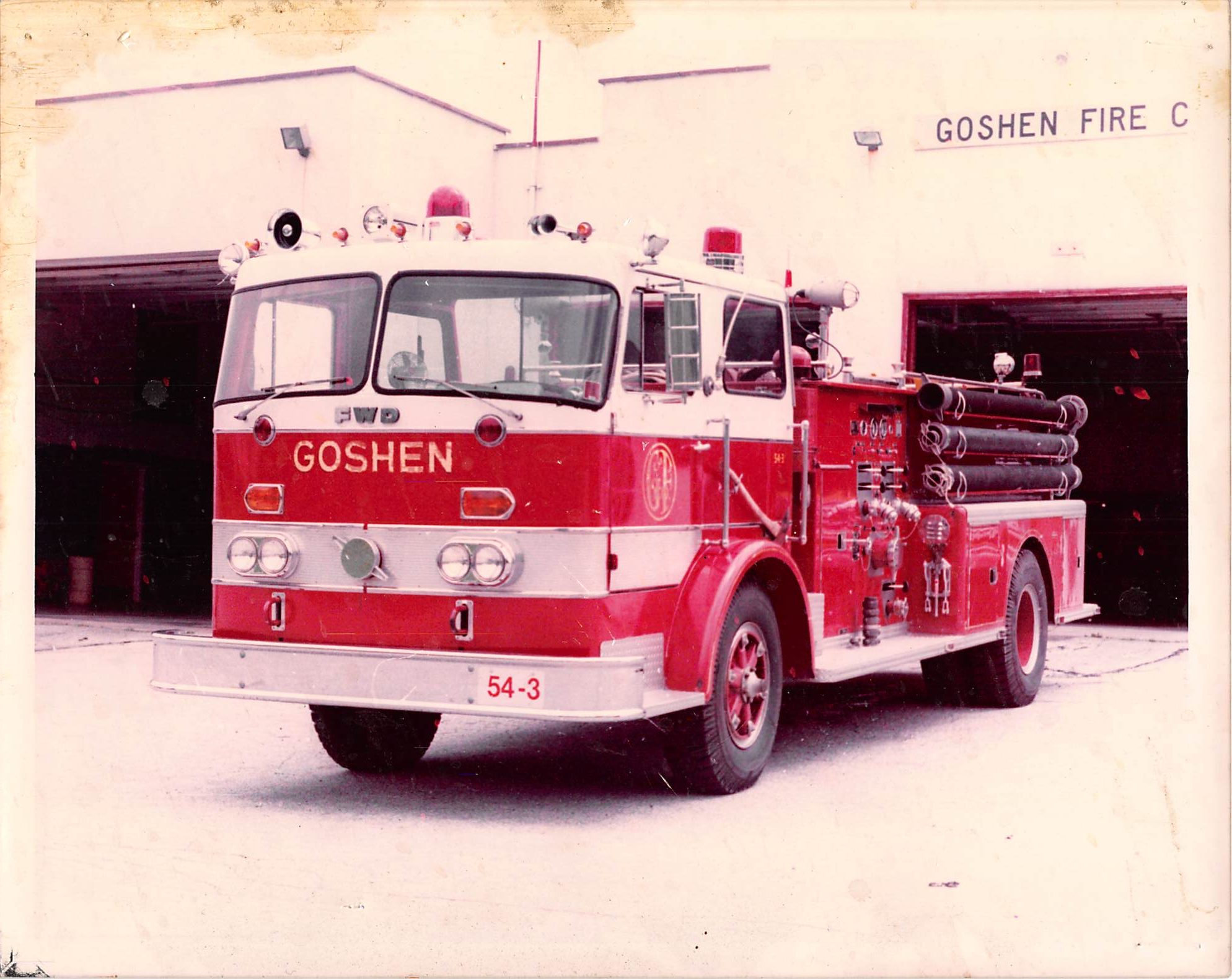 1963 National Foam FWD
1000gpm pump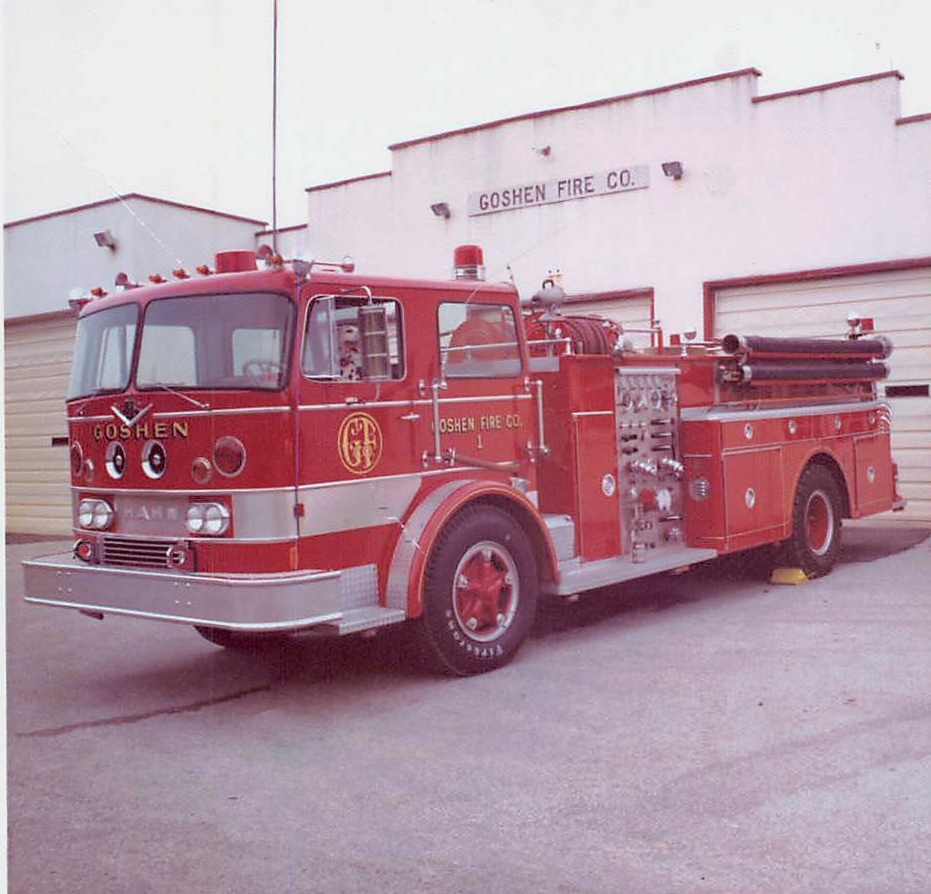 1971 Hahn International Engine
1000gpm pump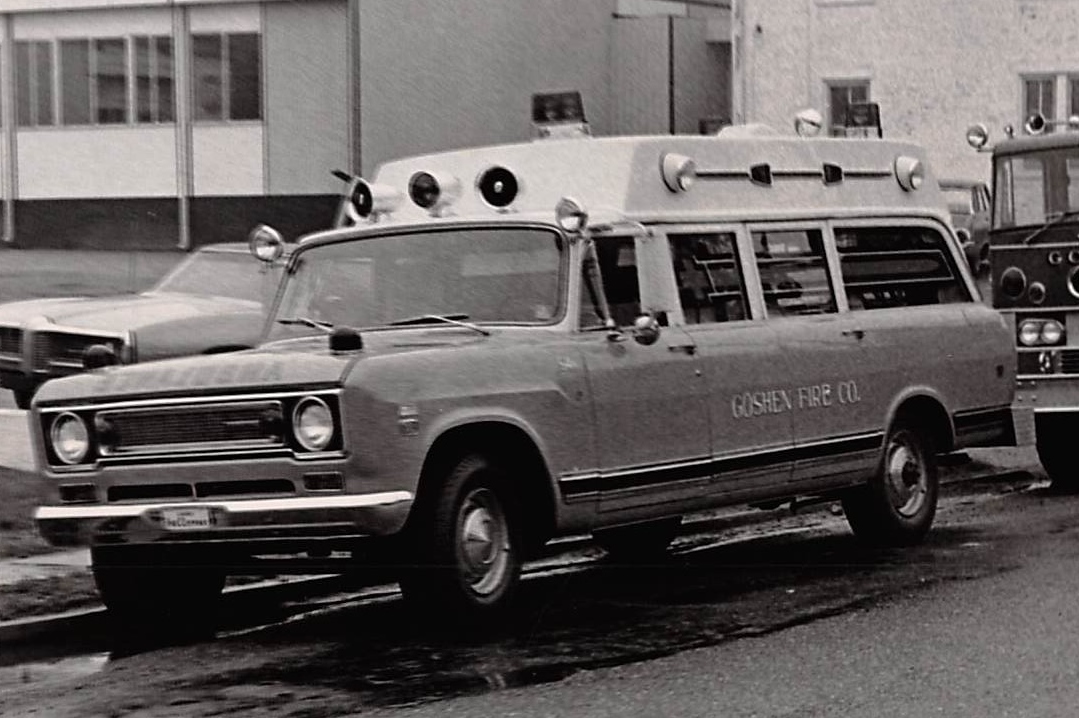 1971 International Travelall Ambulance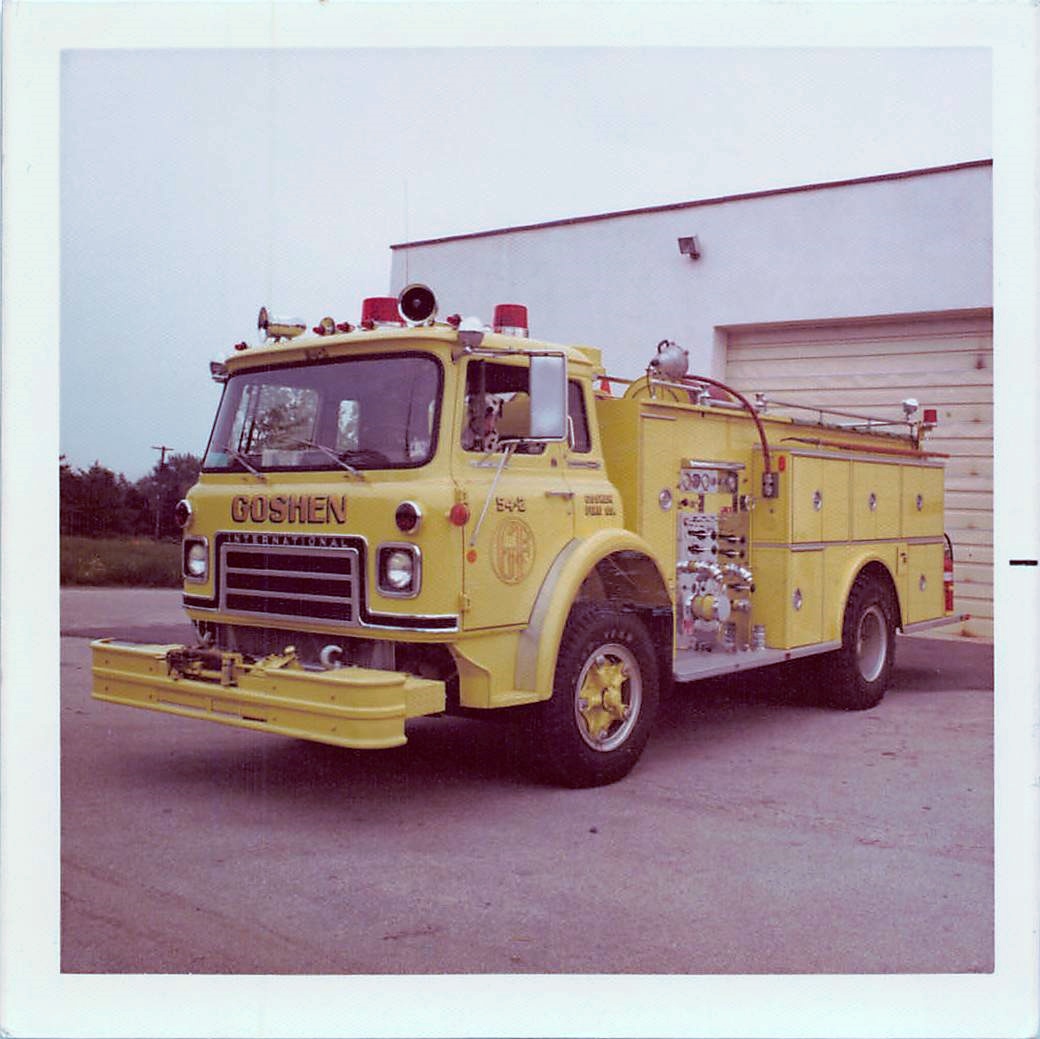 1974 Boyer International Engine
1000 gpm pump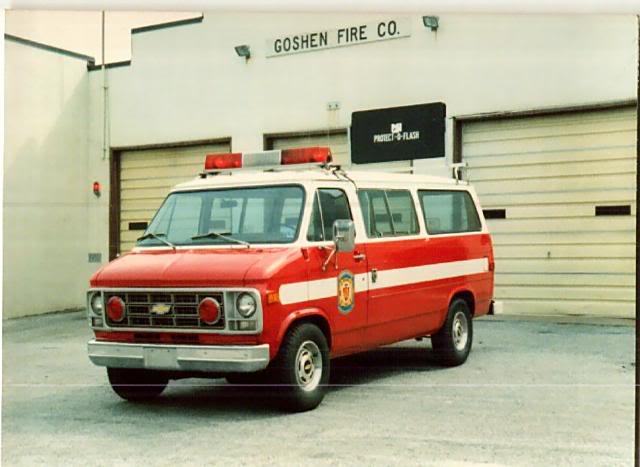 1974 Chevy Van
Ambulance 54-A2 later converted to Traffic 54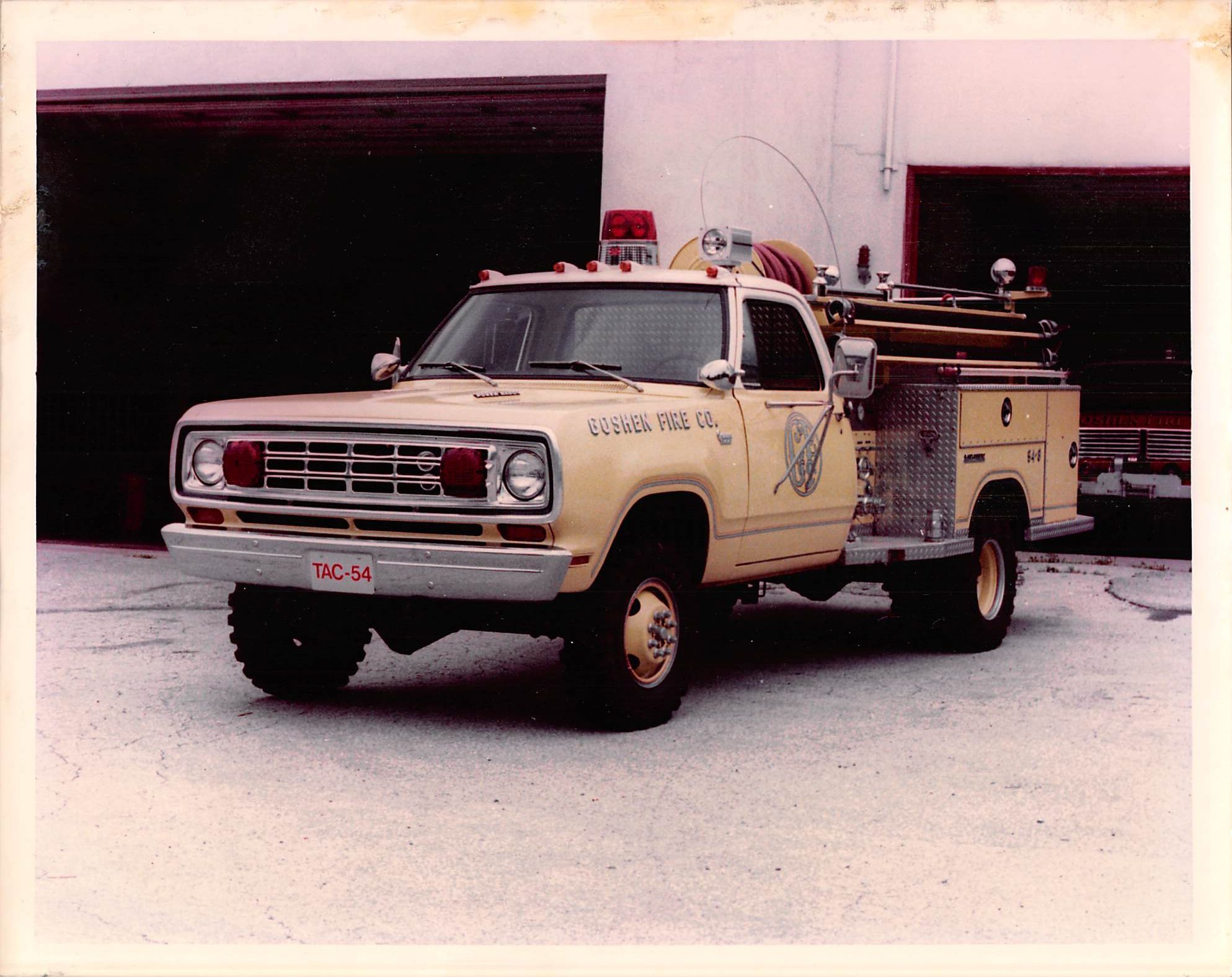 1975 Saulsbury Dodge Mini Attack (Tac)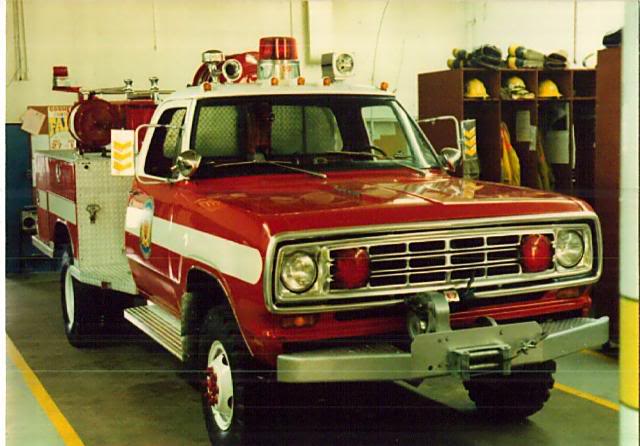 1975 Saulsbury Dodge Mini Attack TAC 54/56
Retired Brush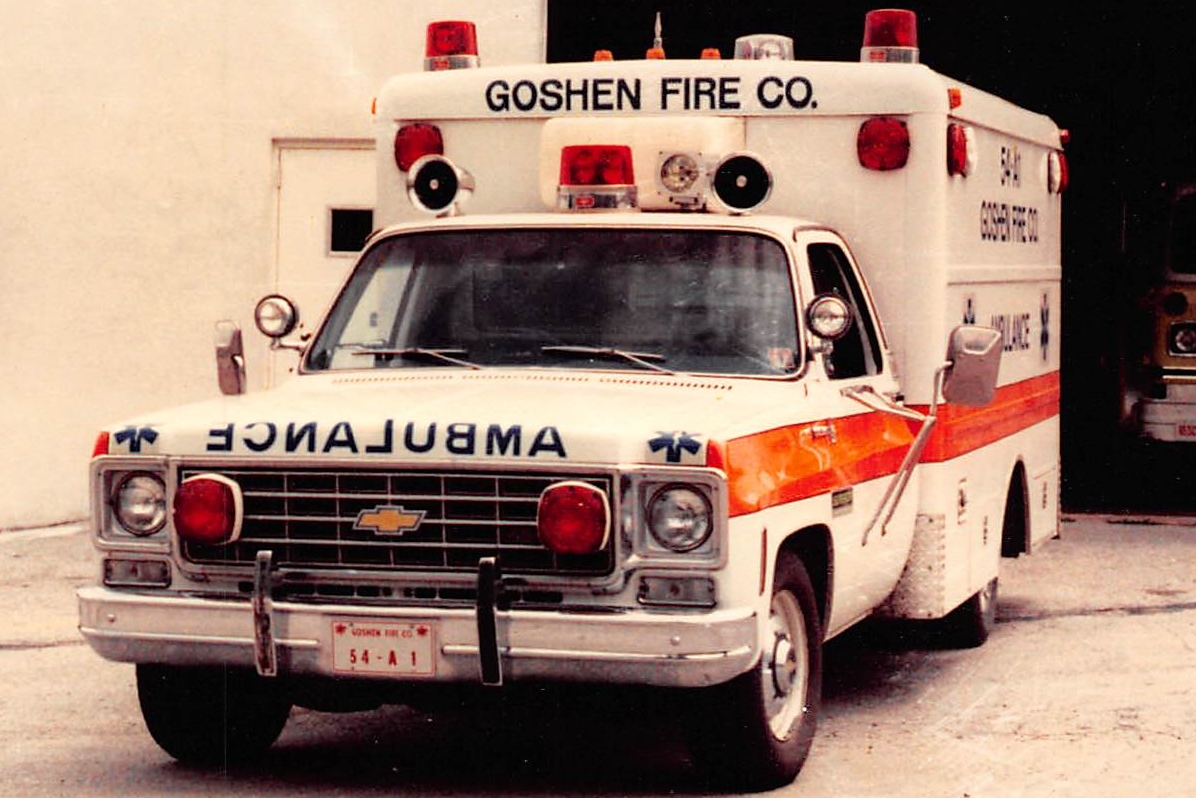 1975 Superior Ambulance 54A1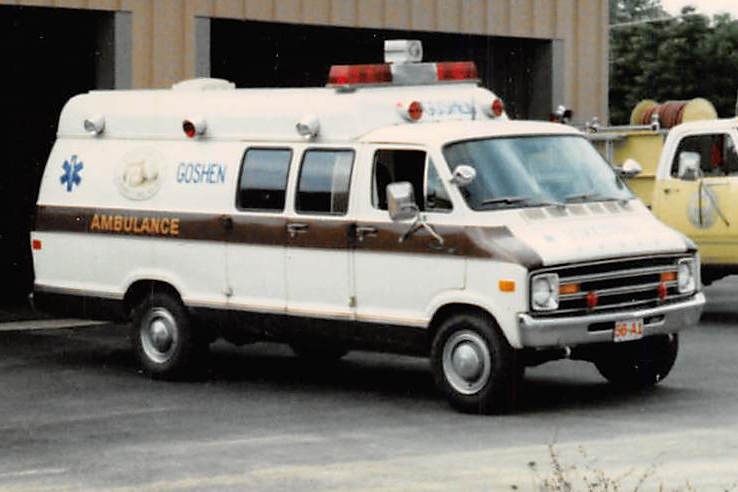 1978 Gerstenschlager Van Ambulance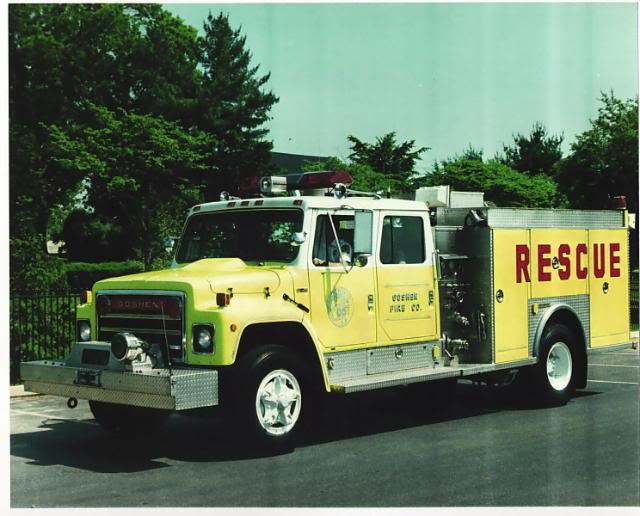 1981 Saulsbury International Medium Rescue - Rescue 54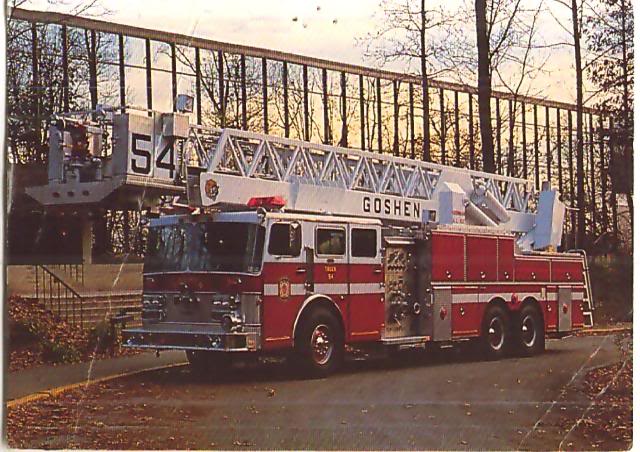 1985 Grumman Duplex 102' Quint - Tower 54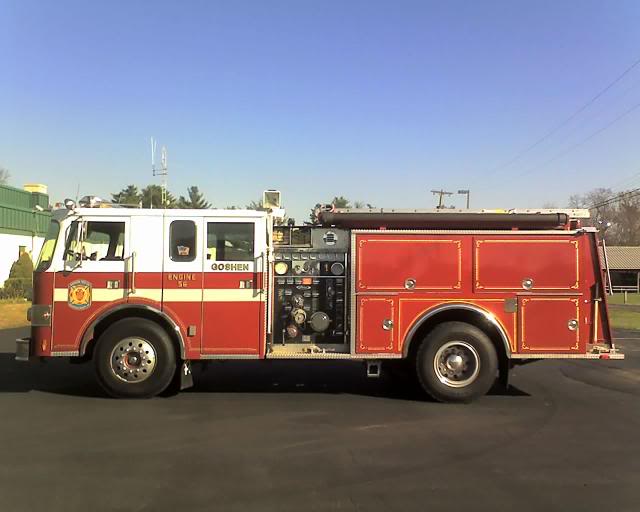 1985 Pierce Lance - Engine 56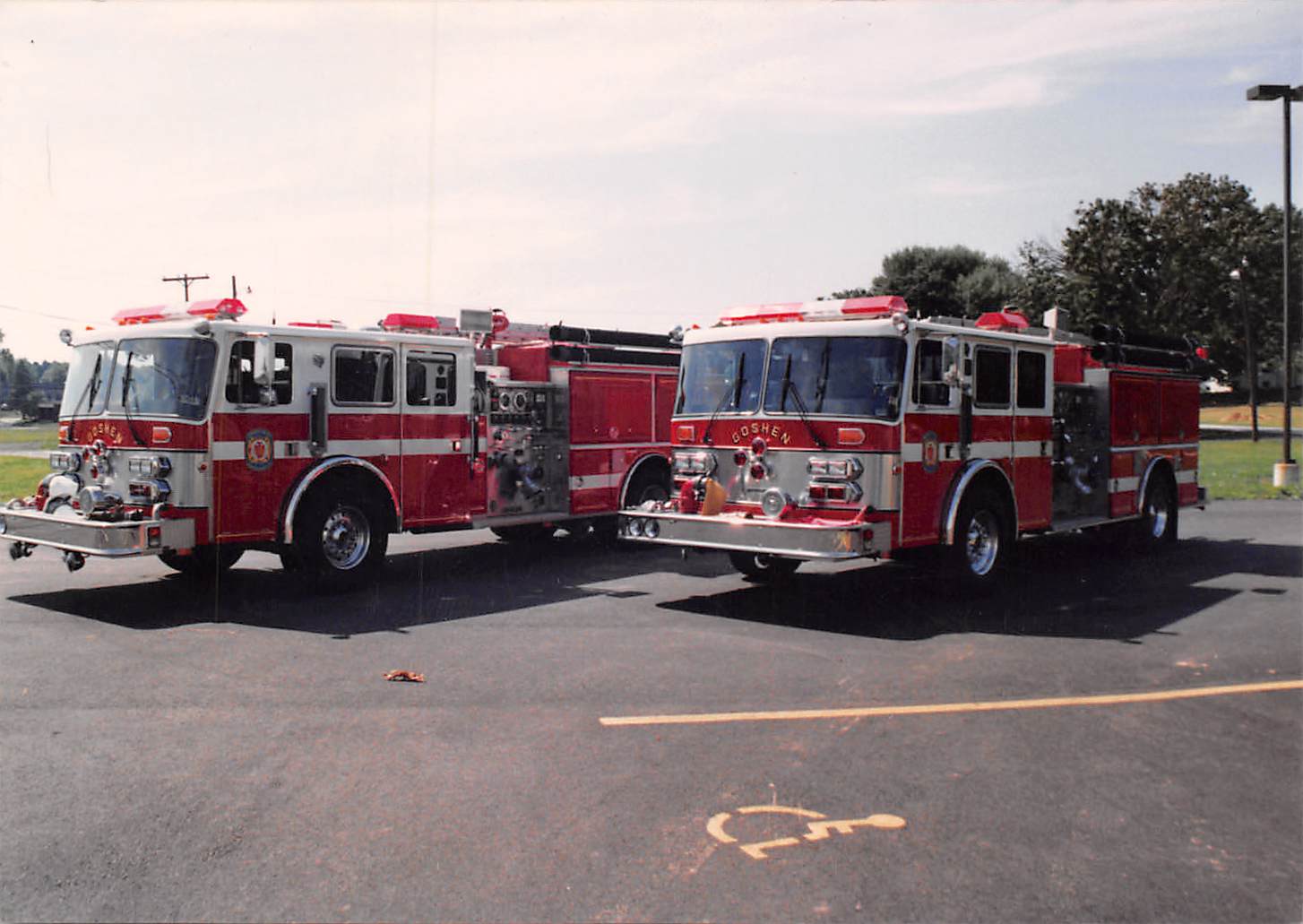 1991 Twin Grumman Duplex Engines
1500gpm pump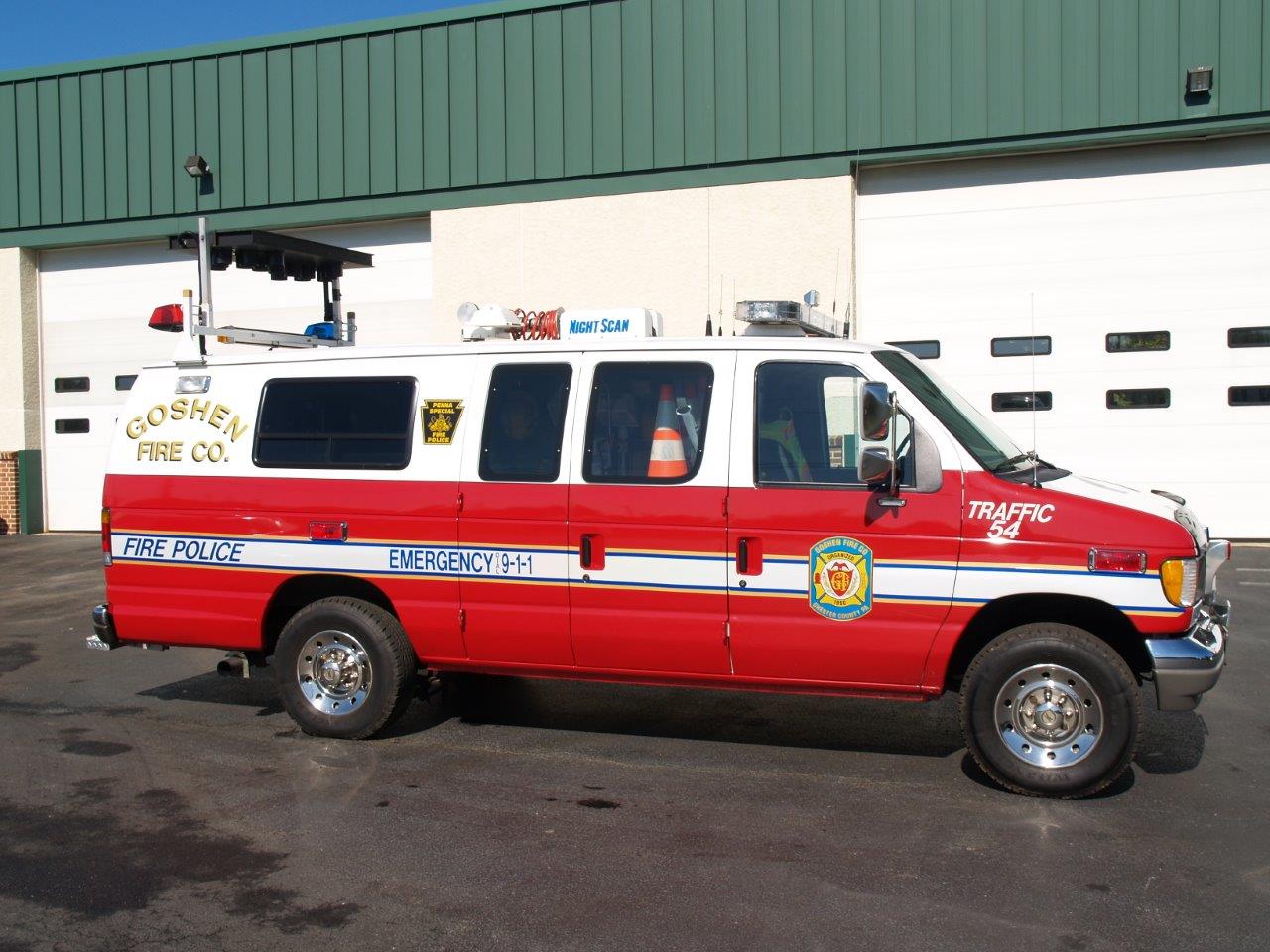 1994 Ford E350 - Traffic 54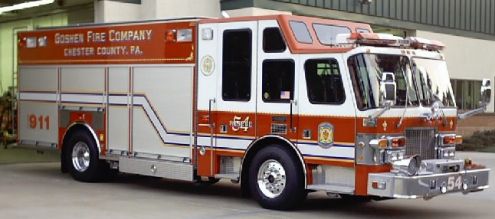 1996 Saulsbury Duplex Heavy Rescue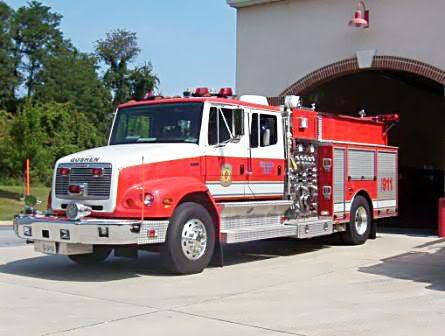 1996 Sutphen Freightliner Engine - Engine 56-2
FL70 Rescue Pumper
Purchased from Parippany-Troy Hills Fire Dept.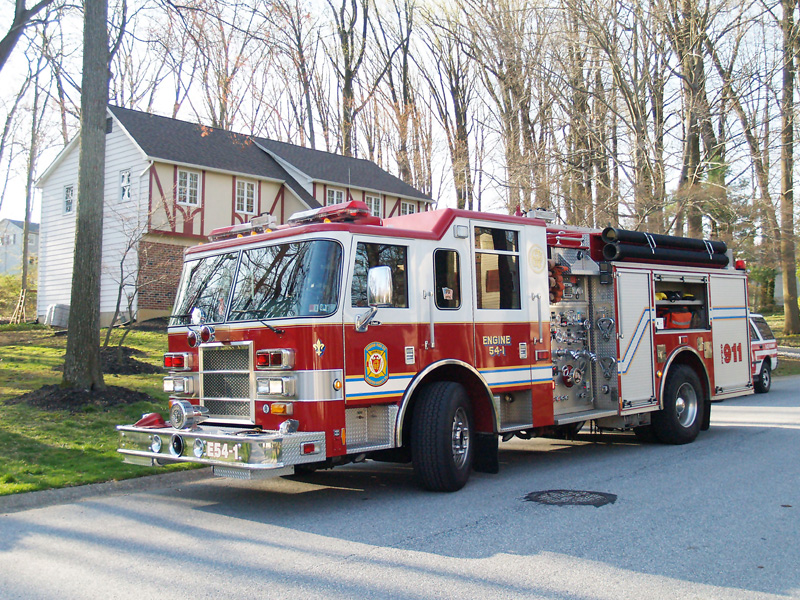 2001 Pierce Dash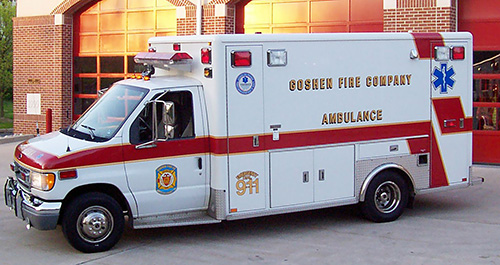 2002 Ford E450 Horton Type 3 Ambulance
2002 Ford E450 Horton Type 3 Ambulance. Is powered by a 7.3L Powerstroke Diesel Engine with an Automatic Transmission, has a 14050lb GVW, and a 158 inch wheelbase. The vehicle is PA state certified as a Basic Life Support Unit. This unit has the capability of transporting two patients. Various medical equipment is carried on board including oxygen, immobilization devices and a state of the art Automated External Defibrillator.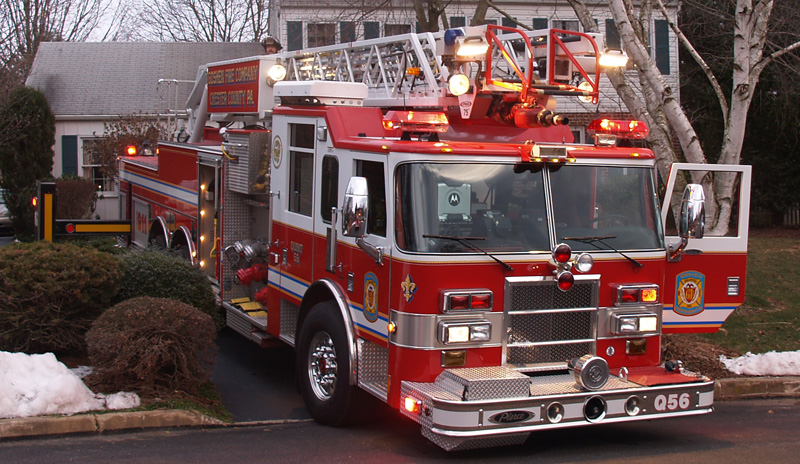 2003 Pierce Dash 75' Quint
Sold 2015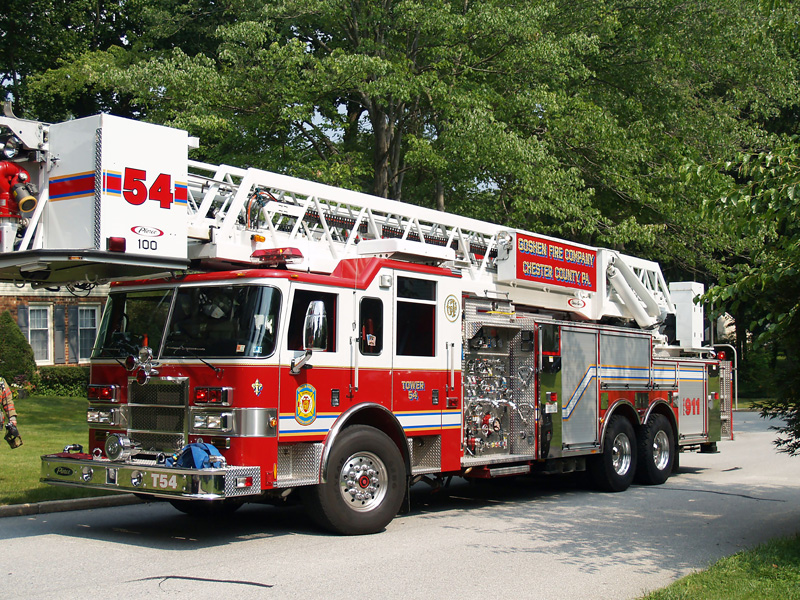 2005 Pierce Dash 100' Quint
Sold 2015