2015 Pierce Tower 54
After 12 years of reliable service the existing Tower 54 is being replaced by a new truck. The new Tower 54 will be a 2015 Pierce Tower Ladder on an Arrow XT chassis. The truck will having seating for six firefighters and will carry a large selection of ground ladders. The truck will have a 2000GPM pump and a small water tank along with two pre-connected hose lines in the event they are needed. The new tower will have a large compliment of firefighting tools such as fans, hooks, ladders, tarps and other equipment. We expect the truck to be delivered by the end of May.
The existing truck was sold to Milford Fire Company.
4/16/2015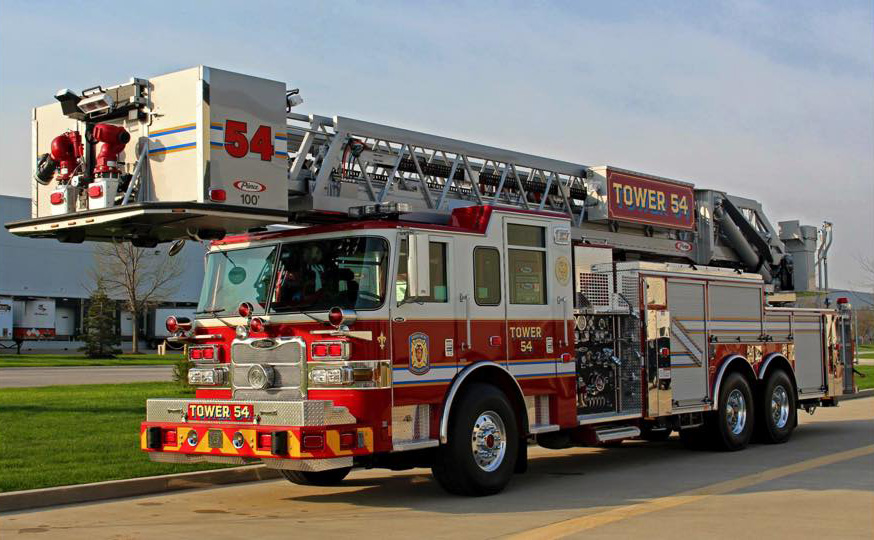 Added 3/30/2015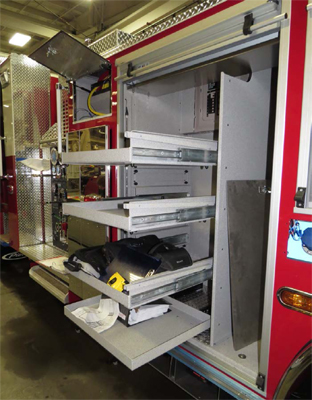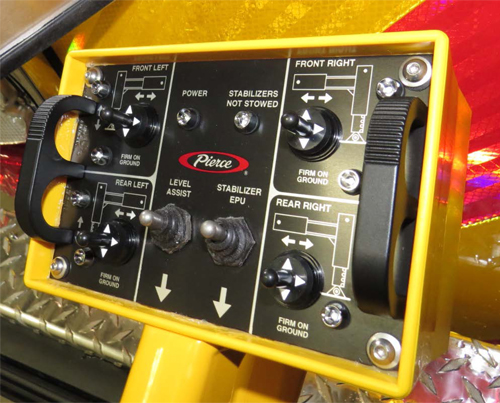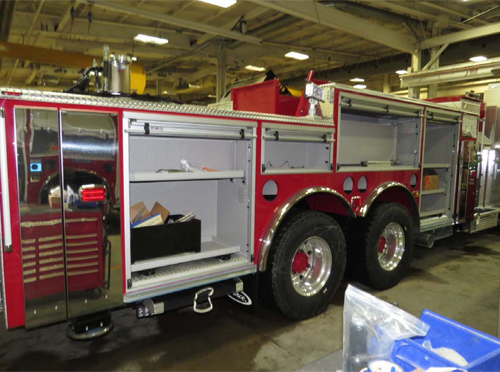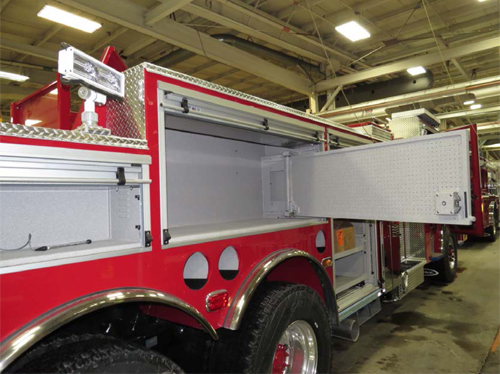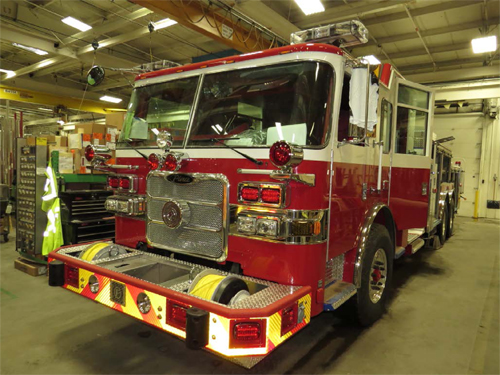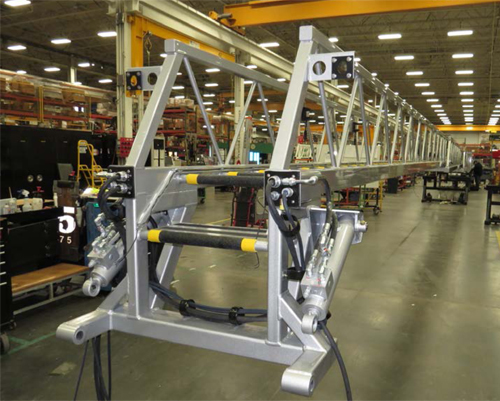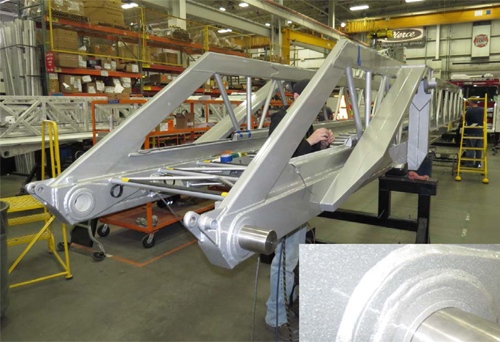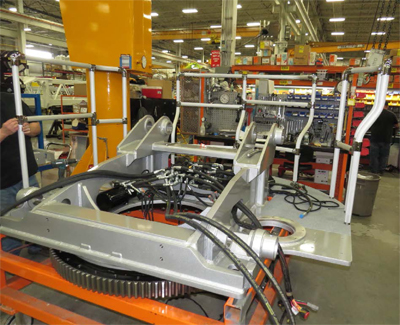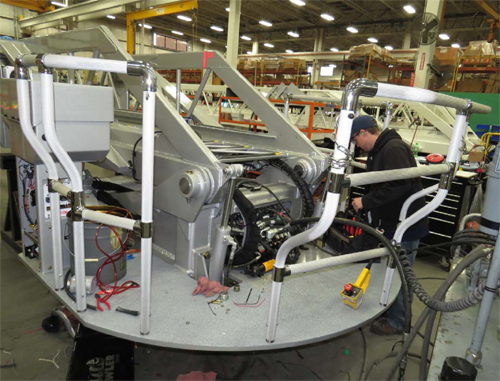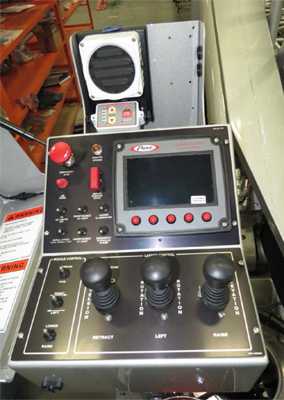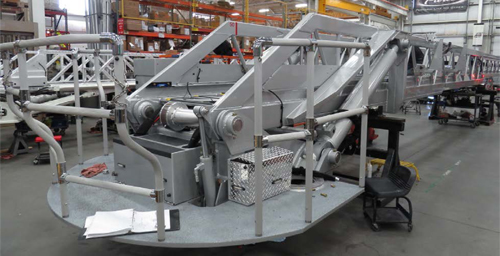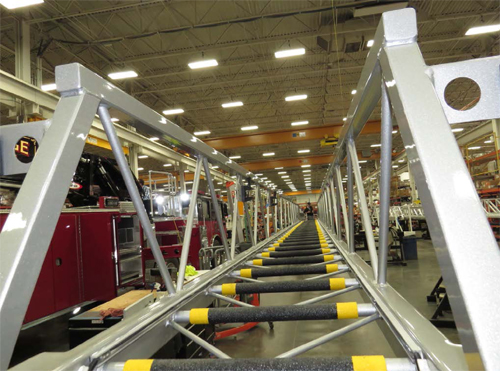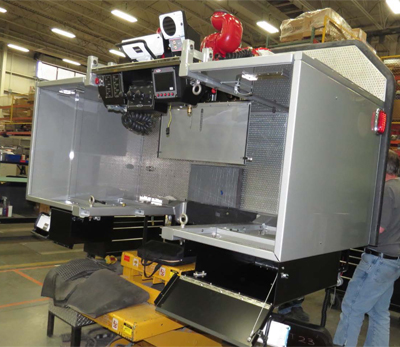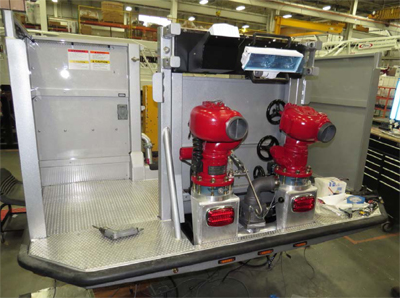 Added 3/23/2015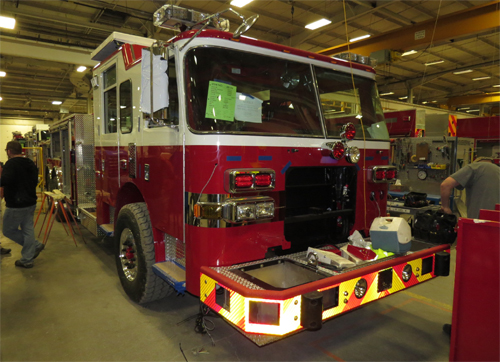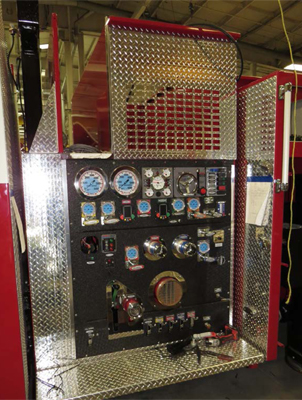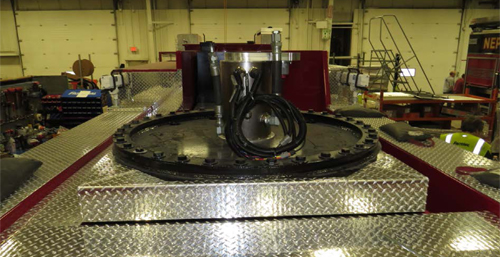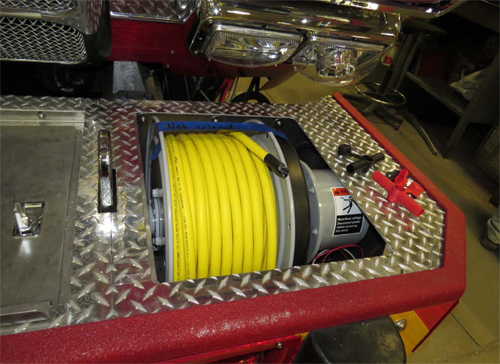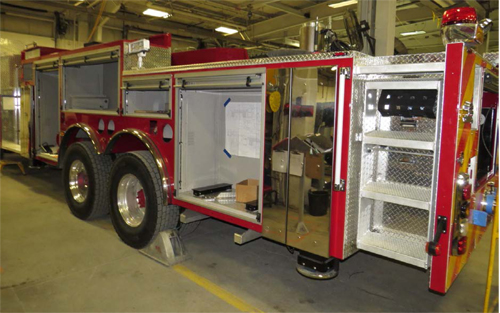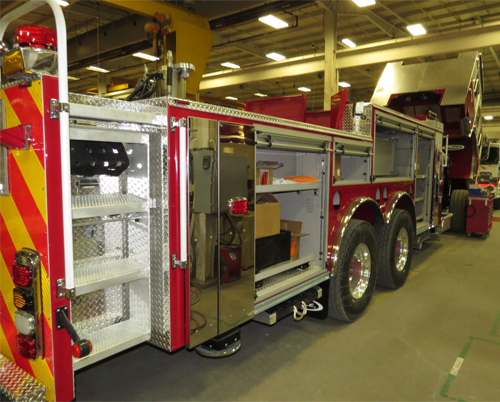 Added 3/9/2015
The following pictures show the torque box sub assembly process. Later pictures show the completed assembly installed in the truck. The body is going down its sub assembly line. The water tank has arrived.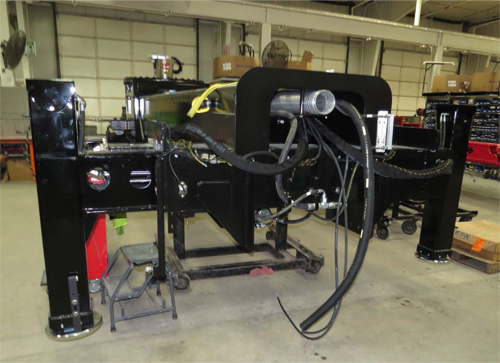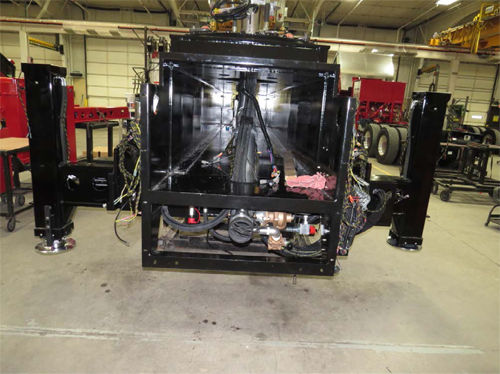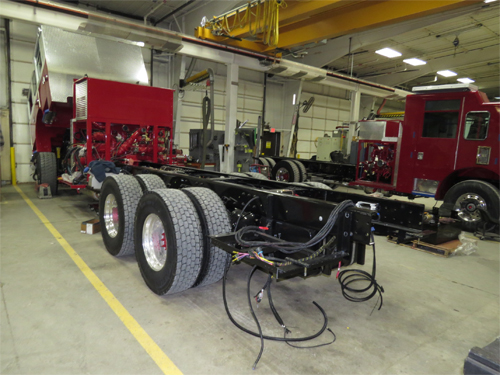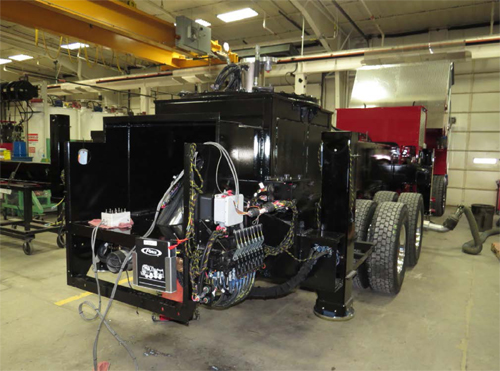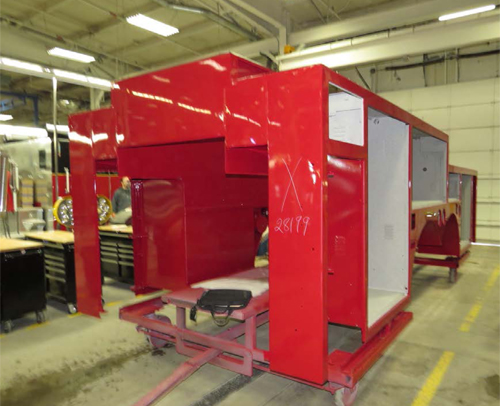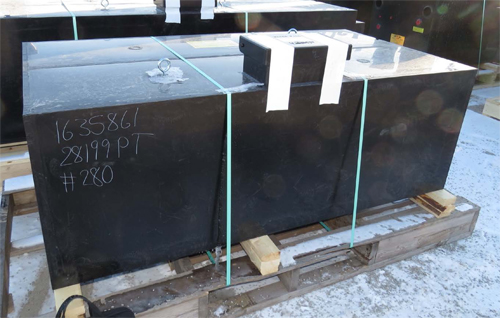 Added 2/28/2015
The following pictures show the chassis going down the chassis sub assembly line. During this process the components related to the chassis are installed. Near the end of this line the cab and pump house will be installed. The painted cab module is going down the cab sub assembly line where wiring harnesses, lighting, instrument and switch panels, seats and windows are installed. The cab will go thru electrical output testing before being installed on the chassis. Pictures of the cab and pump house installed on the chassis will be on the next report. The pump house module has arrived and is staged for installation. The torque box weldment has arrived and will be going thru its own sub assembly process before being installed on the chassis.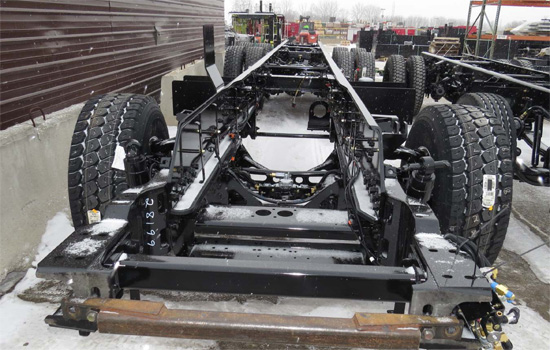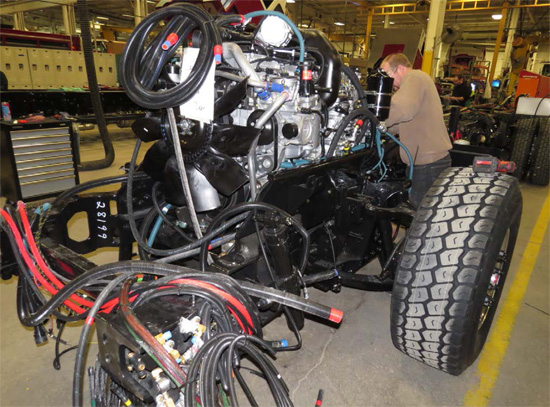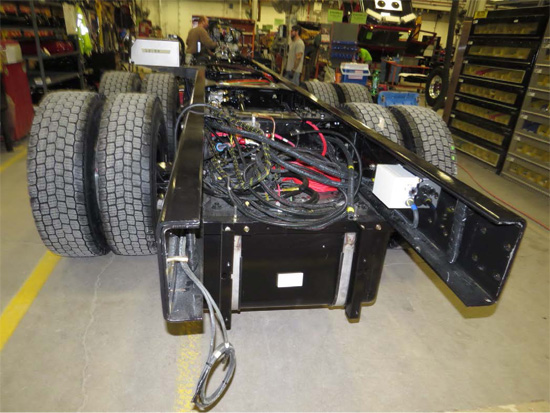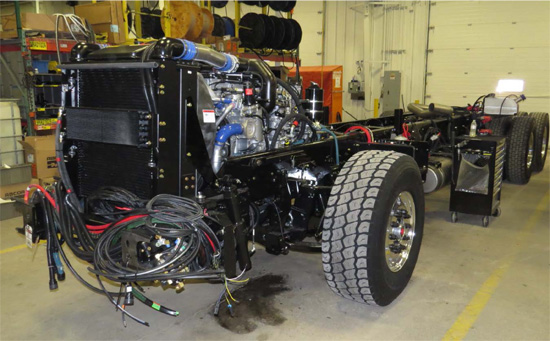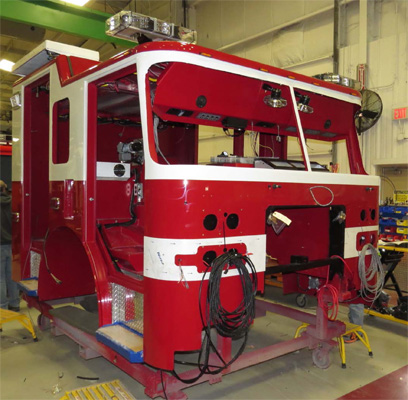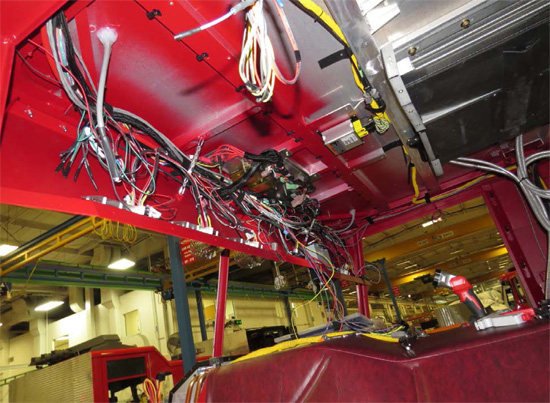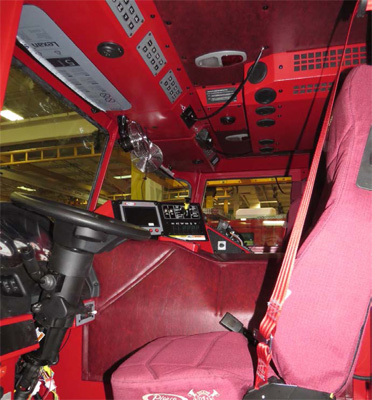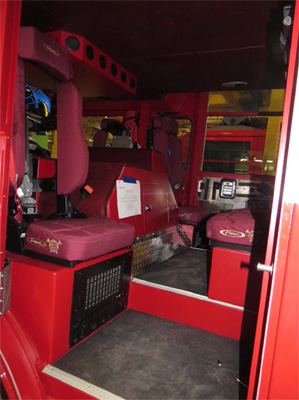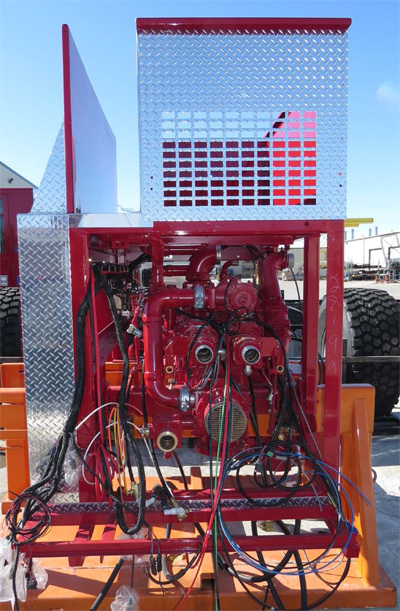 Added 2/21/2015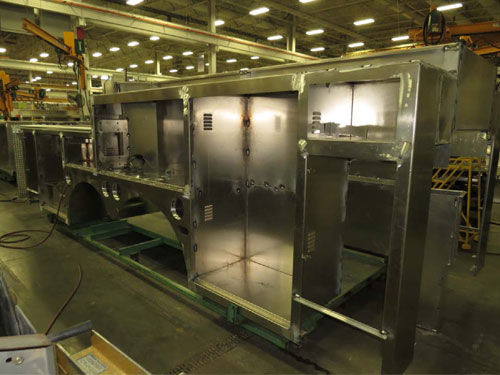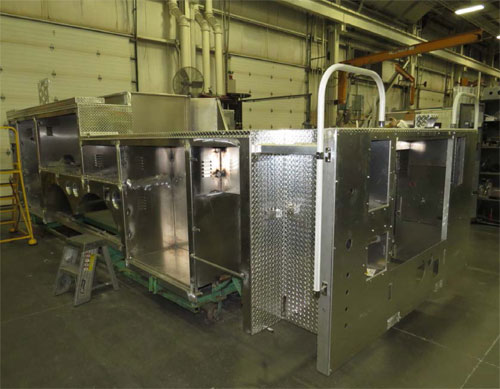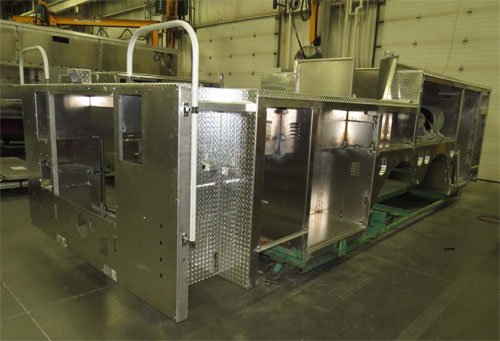 Added 2/7/2015